eCommerce Marketing Strategy: 6 Essential Tips
The first step to building an effective eCommerce marketing strategy is knowing your business. That means knowing your goals, knowing your buyer, knowing your market, and the platform or platforms on which you operate. DTC marketing is largely about branding. You need to establish your brand aesthetics, voice, and message, in order to become recognizable in your market. This is the first step to generating brand awareness, which is key for any eCommerce company.
Your objectives drive your marketing, and identifying your target audience should help you find the right marketing message. Take the time to analyze the market. What are your competitors doing? Where can you outshine them? Each of these elements will build the foundation of your marketing efforts.
The next step is understanding DTC marketing and its various strategies. You need to know how and where your buyers make purchase decisions.
Many eCommerce business owners focus on their product offerings in the earlier stages of business development. While this may secure initial sales, this strategy doesn't help you to scale. Effective marketing builds a reputation for your business and helps you to become a recognizable brand to your consumers.
Marketing Mix
Marketing mix is a base model for marketing any business. The theory is critical for a base understanding of marketing, and the essential components of a successful strategy. Typically, the marketing mix model refers to the blend and combination of marketing strategies a company uses to promote their products or services.
The original 4P's of marketing, according to the model, are Product, Price, Place and Promotion. While there have been further additions to the list, these four are a good basis for an evolving marketing strategy.
Product:
This approach focuses on the product, and what it can do for your customer. Ultimately, this is the customer's primary interest when making a purchase. In this 'product-led' marketing approach, your product should sell itself. Your customers' happy experiences market the product for you. Chances are, this is how many eCommerce businesses begin in the world of marketing.
Price
Product pricing is quite psychologically driven. Understanding the way people make purchase decisions is important. There are two overarching schools of thought. Either consumers are looking for the most reasonable price or a high product price as it implies quality. Either way, your pricing can be one of the most effective marketing tools.
Place
This component is fairly self-explanatory; where will you sell your product? This should be driven by your market research and your knowledge of your target audience. You want to reach your buyers where they are, but also extend your reach to new buyers. How accessible your product is can dictate sales.
Promotion
Promotion is the customer-facing element of marketing. This is where you advertise and show your product to its audience. Promotion includes all marketing strategies, your website and product listings, and advertising. Ideally, your promotion efforts should take advantage of multiple channels of marketing.
These essential strategies are meant to be used in tandem, to achieve the best results. An omnichannel marketing strategy is key for DTC and eCommerce marketing.
Social Media Marketing
Around 4.6 billion people now use some form of social media. Gone are the days of solely posting memes and sending messages to friends.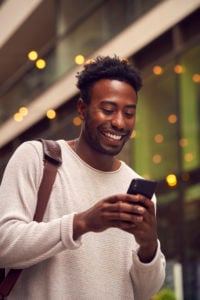 Social media is now a powerful marketing and sales tool.
Social networks like Facebook and Instagram are powered by their advertising platforms and even have their own marketplaces. It's clear that social media is driven by purchases and are keen to further their revenue streams.
As ad platforms grow, the more your advertising needs to catch the eye of your consumer. With so much competition in the space, you'll need to maintain consumer attention as long as possible. Consider utilizing humor, social commentary, or visually rich media to appeal to your target audience. Ads are a useful marketing tool to supplement your organic posts.
Social Networking
It's important to remember that social media is still a tool used for connections and networking. For DTC brands, this is ideal. DTC marketing needs to establish a brand image, voice, and identity. These three elements cement your position in the market and your position in consumers' minds.
Use social media to get involved in social discussions with your consumers and form connections with them. This helps to build lasting relationships and secure sales.
Take the time to consider where your buyers are spending their time online and note opportunities for influencer marketing. Once you know where your customers are, then you can think about the best strategies for getting your product in front of them.
For instance, an older audience might spend time on Facebook, whereas a younger audience might prefer Twitter, TikTok or Snapchat. Reach your target audience where they are, and engage with them. Social media marketing is a key element of any digital marketing strategy.
Customer Experience
Another valuable element of social media marketing is establishing a commentary from your users or customers. Customers can share their experiences with your brand to widen your reach and build your reputation.
Video reviews, customer reviews and unboxings are increasing in popularity. Potential buyers like to see your products in action and are far more likely to place their trust in other buyers. Use your social media presence to alert your followers to your existing customers and let them advocate for you.
Email Marketing
Email marketing can be one of the most targeted marketing strategies, as your content reaches your users' specific inboxes. It's important to take advantage of this effective mode of communication.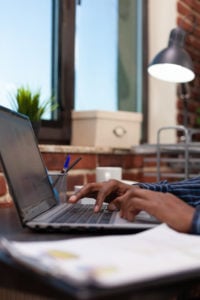 Around 78% of marketers have seen their email engagement increase in the last 12 months. It can be easy to dismiss email as one of the more traditional methods of marketing, but it is still incredibly effective.
In DTC marketing, your email strategy is another vehicle for your brand identity and messaging. Utilize email marketing effectively by constructing a variety of campaigns. This is a great way to communicate with your customers and keep them engaged with your brand. Consider campaigns for new product launches, regular discounts, updates on the business and more.
To help to improve your conversions, an email drip campaign may work best on visitors that did not check out on their last visit. Perhaps send them an email regarding the items in their cart – is there now an offer on? Can you offer them free shipping? Sometimes, a simple reminder of their cart is enough to secure the purchase.
This strategy also works for previous customers. Use data on their previous orders to form campaigns advising on discounts or offers on products that you know they like. They might be more likely to purchase if they think they will save on a must-have.
Chances are you will be competing for space in the inbox with many other brands, so it's important to stand out. Only send out emails that are truly valuable, and take the time to craft appealing communications.
Finally, utilize analytics and metrics to gauge the success of your campaigns and learn. For instance, if your emails aren't even being opened, consider cleaning up and optimizing your contact list. You might want to reassess your subject lines, or find out whether your emails are making it to the inbox.
Analytics can help you understand how people are interacting with your emails, and tailor them to improve open rates and conversions. Many email campaign clients, like Mailchimp or Hubspot, have analytics tools built-in.
Content and SEO Strategy
While many of your customers will find your brand through social media or advertising, plenty of consumers still rely on Google to find what they need. Again, this may depend on your knowledge of your target audience.
Google is the number one most visited website in the world. It shouldn't be dismissed as a tool for lead and sales generation.
To be visible on Google, among the billions of web pages, you need to take into account Search Engine Optimization (SEO).
SEO involves producing and hosting high quality, original content on your website. That content should be optimized to rank highly on the SERP (Search Engine Results Page), using specific keywords that are relevant to your product or your business. Your website is your primary tool for Google ranking and you need to take the time to optimize every page to encourage inbound traffic.
For DTC and eCommerce companies, Google is offering more and more tools to enhance your search engine ranking. Traditional SEO methods are still important, but ensure you're making the most of what Google has to offer. For example, Google Shopping is one sure-fire way to rank at the top of Google search results. Google finds the most relevant product listings from across the web for certain keywords, and displays them at the top of search results. This promotes your online shopping experience.
Therefore, your product pages need to be SEO optimized. Your product offering should be clear, the user experience should be simple, and you need to include good quality pictures. These elements contribute to technical SEO and help Google to identify what you sell.
Inbound sales generation can be just as valuable for a DTC eCommerce business. Ensure your SEO positions you within your market.
Influencer and Affiliate Marketing
Influencer marketing has boomed with the popularity of social media and social media influencers. Still a relatively new marketing strategy, influencer marketing utilizes the benefits of reviews and testimonials, while widening your reach.
Influencer marketing makes use of the following of social media "influencers." These users post about your product, in exchange for a fee or an affiliate code.
An affiliate code offers the influencer a discount to share with their followers. For each sale made using this discount code, the influencer takes part of the revenue. Therefore, it's in their best interest to push your product, and your codes. Ultimately, this increases your sales, and their income.
Around 17% of marketers say they devote more than half of their marketing budget to influencer marketing.
There are two ways to utilize influencer marketing. Firstly, you can enlist the help of "mega-influencers." These are users with a large following on a social media platform, typically Instagram. The benefit to mega-influencers is that they have a wide reach on social platforms. However, their sponsorship fee is likely to be quite high.
Alternatively, you can contact "micro-influencers." These accounts have a much smaller following, but you can build a connection with them much easier. For the cost of one mega-influencer, you can collaborate with multiple micro-influencers.
They are also often happy to share your product with their followers for the cost of a free product and an affiliate code. This is known as affiliate marketing. These codes offer a percentage of the sale to the influencer for each sale made using their code.
Your influencer marketing strategy will largely depend on your marketing budget, and your knowledge of your target audience. It's important to assess who they are interacting with online and how likely they are to take the recommendations of a mega or micro-influencer.
Paid Advertising
Paid advertising is one of the most widely used marketing strategies for eCommerce businesses. Typically, DTC paid advertising is split into two categories: social media advertising and PPC (pay per click).
Pay-per-click advertising is one of the more traditional digital advertising methods. For instance, Google Ads and Amazon PPC both fall into this category. Google's advertising revenue has increased year over year, and is still one of the most popular approaches to paid advertising.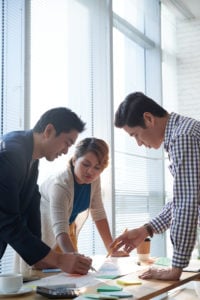 In PPC advertising, you pay for each conversion and utilize relevant keywords to advise Google on the audience that you're trying to reach. Typically, your paid advertising strategies should target keywords that you would struggle to rank for organically. Keyword research should guide your choice of ads and help to target your audience based on what they are searching.
Social media advertising is increasing in popularity year over year. As the number of social media users continues to rise, so does the potential for sales through social media advertising. The majority of social media platforms now host ads. Facebook is the third most visited website in the world. The platform also owns social giant Instagram. Both of these social networks rely on their ad platforms for the majority of their revenue.
Social media advertising strategies rely on visually rich media, as opposed to PPC ads. Therefore, you need to produce high-quality and engaging content for your social ads. Competition is heavy in the space, so it's critical to garner your audience's attention for as long as possible.
The second key component to social advertising is targeting. Again, this is why it's critical to know your target audience and your buyer. Advertising platforms like Facebook are so successful due to their targeting abilities and algorithms.
Facebook ads are able to target beyond demographics. They are able to make use of behavioral patterns, internet usage, likes and dislikes, as Facebook already has access to this information. Therefore, your ads are shown to more relevant people and should increase your number of quality conversions and sales. This advanced targeting is why so many eCommerce businesses rely on social advertising.
The most effective eCommerce marketing strategies combine various marketing approaches to generate leads and sales.At Yardline, we understand how important an eCommerce marketing strategy is to a scaling eCommerce business. That's why we have expert teams ready to guide you as you expand. Not only that, but our capital advances provide the funding for your next growth drive.