01 September

Ecommerce Marketing Strategy: How to Grow your Business

Effective marketing drives sales and sales grow your business. However, ineffective marketing can be a drain on resources and won't generate the ROI you need to grow. Therefore, it's important to dedicate time to finding the right ecommerce marketing strategy for your business.

In a digitally-driven world, it's important to take advantage of all the tools the online market has to offer. The sheer volume of digital marketing channels can be a blessing and a curse. If you have a limited budget, you can easily dilute your marketing spend across too many channels and fail to get the ROAS (return on marketing spend) that you hoped for.

The ecommerce market is overflowing with new innovations, businesses and brands. So much so that consumers are overwhelmed with content and ads all day, every day. The key to an effective ecommerce marketing strategy is standing out from the competition, resonating with your buyer, and maintaining consumer attention long enough to secure a purchase.

Our guide to ecommerce marketing explains how to hone your marketing strategy, and build relationships with your target consumers to scale and grow your business.
Branding for DTC
All good marketing efforts are targeted at one unique profile. You want a specific 'type' of person to see your ads, recognize your brand and become a loyal customer. Therefore, brand recognition and reputation are vital. Ultimately, a consumer chooses your brand over a competitor based on your reputation. However, all branding needs KPIs (key performance indicators) and a close eye on return on branding spend.
All good marketing starts with knowing to whom you are marketing. If you know the target profile you're going after, then it impacts everything from how you brand yourself to where you advertise and how you talk about your product.
Know your Customer
Begin by establishing your target buyer. Who is buying your product or service? Take an in-depth look at who they are as people, and what their values are.
Firstly, outline your buyers' demographics. This might consist of gender, age, location, ethnicity, and more. You might want to conduct a focus group involving people that you think suit your target buyer, or you could assess your existing customers.
The next step is to delve deeper. Consider what their motivations or values might be. Understand their goals, why they are interested in your product, or, why they haven't made a purchase yet. This is why interviews, surveys, and focus groups can be a useful tool, and help develop your customer understanding further.
Your messaging and branding should align with your target customer. You need to resonate with them and focus on that customer relationship, to secure sales. At this point, clarify your brand values and goals.
Your values should be clear to your company, and clear to your customer. Consider how your brand aesthetics can communicate these values. You should also try to hone your tone of voice and messaging for interactions with your customers. Ultimately, a clear strategy is key. Put simply, your customers will want to see themselves in your advertising and feel that your brand aligns with their values and understands them.
For instance, your customers could be majority female, young, urban, and value environmental sustainability. In this case, your branding, including your design choices, tone of voice, and messaging, needs to illustrate this clearly. You might want to focus on a majority green aesthetic, as this color has links to the environment and sustainability. You would want to highlight the carbon footprint of your product and supply chain, or highlight the NGOs that you help to support.
Your tone of voice would need to resonate with a younger audience, and the buyer wants to see people who look like them on the website and in marketing materials. You could work with social media influencers, and discuss up-and-coming topics that your specific audience is showing interest in.
Brand Recognition
Branding efforts should bring your product front of mind for your target buyer. The primary goal is to ensure that your brand or product line is the owner of your target market. When your target buyer thinks of purchasing a product like yours, they think of your brand name immediately. The key to success here is to define your target market in relation to your target buyer. If you sell shirts, you don't want to be competing with all apparel companies. Instead, you want to pick a niche where you can be THE market leader.
This is where interactive marketing can have an impact. Effective branding is useful, but your brand voice extends beyond your aesthetics. Create a consumer-to-brand relationship by interacting with potential customers. This might be via email, social media, or your website. Communicate your brand values in your conversations with them. The key is to be front of mind, before a purchase is made.
Ultimately, your branding will drive your marketing efforts. The rewards may not be instantaneous, as building a recognizable brand takes time. However, effective marketing should highlight your brand values, and communicate effectively to build a positive reputation among your target customers. The result is a domino effect of growth with each sale and each positive customer experience.
However, as we mentioned above you need to measure your branding success. One way to do this is to track where your buyers are coming from in as much granularity as possible. If you track which campaigns, search terms, and how long after seeing an ad a lead converts; then you have all the elements you need to be able to track the KPIs of the branding efforts.
As an example, if someone sees a branding campaign and clicks on it and then converts to a sale up to 28 days later, that is a lead generated by branding. If someone, who you think is targeted by your ads (based on demographics), searches your company name and then converts, that's a branding-generated lead. It may sound complex but it's actually fairly easy to build this type of reporting using Google Ads, Facebook Ads, and website tracking offered by SEMrush, Hubspot or other tools.
Content and Video Marketing
Content will be the backbone of the majority of your marketing strategies, even in DTC marketing. Good quality content adds value to your interactions with consumers and delivers your chosen brand message. Ultimately, consumers need to be engaged in this media-driven world.
Your brand is fighting with thousands of others for the attention of one individual. Your content needs to engage, and win.
Consider your customer, and what content they are consuming regularly. Are they listening to podcasts? Do they consume a lot of video? Or, do they spend all their time on social media? These answers should guide your content creation.
Content marketing is a valuable marketing tool not only because it helps you rank higher on Google 'for free' but also because it positions you as a thought leader and lets you build your relationship with your customers further. The primary aim of content marketing is to provide value, and something in exchange for engagement.
Ideally, you will want to have several different content marketing streams. For example, you will want to have content for existing customers to try and get them to buy more (increase your customer's lifetime value) and a different stream for people who may not know you.
Content doesn't just need to be on your website. It could be in publications your target buyers read, on social media, or even in podcasts.
Video Content
Video content is an extremely important component of an ecommerce marketing strategy. Around 87% of marketers say that video content has increased their traffic. Not to mention that around 5 million videos are watched per day on YouTube alone.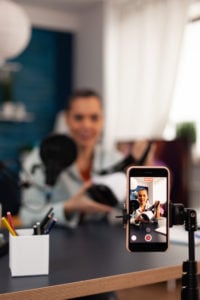 The increasing popularity of video-only social media platforms, like TikTok, demonstrate just how valuable consumers find video content. Social media platforms, Facebook and Instagram, are also driving more video content with the introduction of their short-form video content, 'Reels'.
Video content increases a consumers' time spent with your brand. It also provides an excellent method to cement your brand persona, messaging and tone of voice. Consumers resonate with a personable brand that they can relate to visually, rather than text-only content.
However, not all videos are the same. If you are generating a video for TikTok for example, that video needs to look very different from a YouTube video. This is why it's so important to know your target audience. If they are more likely to be on TikTok than YouTube, then maybe you hold off on YouTube videos for now and focus your marketing spend on TikTok.
It's also worth looking into the different video advertising platforms. YouTube Ads are notoriously poor, but new software is coming along to help you turn YouTube into a customer conversion tool. TikTok ads, like the platform itself, are relatively new, so aren't as robust as other platforms.
Social Media
For an effective ecommerce marketing strategy, social media is king. Over 4.5 billion people now use some form of social media. This makes social platforms one of the most effective ways to connect with your consumers.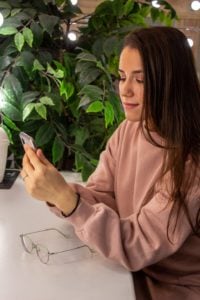 Needless to say, content drives social media. Photo-sharing platforms like Instagram and Snapchat rely solely on graphically-rich media. Whereas platforms like Facebook and Twitter host a combination of video, images, and text content, allowing you to connect with consumers in a variety of ways.
As mentioned above, video content has taken precedence in recent years, and continues to grow. Therefore, many social media platforms now value video content over any other. Consider how you can integrate quality social video into your ecommerce marketing strategy.
Again, you need to keep in mind an understanding of where your target audience is likely to spend time. Are they TikTok users or Facebook users? There is no need to spend your time and money on platforms that your target audience doesn't use.
Paid Advertising
Advertising is a valuable component of any ecommerce marketing strategy. Paid advertising can drive your marketing efforts where organic reach cannot.
PPC and social media advertising are particularly effective in ecommerce marketing, as consumers are based online.
The majority of social media sites have an advertising platform. In fact, over 90% of Facebook revenue comes from advertising. Facebook and Instagram offer targeted advertising, allowing you to push your content in front of a relevant audience.
Ideally, this should generate more sales, as consumers see ads that are directed at them. However, social advertising platforms are vastly over-subscribed. Therefore, your content needs to retain their attention longer than your competitors.
Google and PPC ads can often be dismissed in favor of social media advertising. However, Google Ads and, more specifically, Google Shopping Ads are a valuable resource for generating sales. Bear in mind that Google Ads and social media ads are different tools targeting different stages of a customer's lifecycle, though.
Put simply, Google Ads are best for buyers who know they want to buy. They are actively searching for a product and you want to convince them to purchase with you. In marketing terms, this is sometimes called 'bottom of funnel' buyers.
PPC advertising is the most powerful tool for bottom of funnel. However, it's expensive, and bottom of funnel buyers can be very price-focused. For example, they may use Google Shopping to compare prices and shipping in order to go with the cheapest option. Understanding where these potential buyers are in their lifecycle can impact your ad's copy and how you present yourself.
Social media advertising is geared towards what marketers call 'top of funnel', or buyers who are not looking for a product at that moment. Another way to think of social media is in terms of impulse buying and branding. We've all done it.
Maybe we're scrolling through Facebook at the end of the day and see a product perfectly tailored to us. We don't need it but we buy it anyway. That's the power of social media advertising. You choose who sees your ads and what those ads say. If you know your target buyer, it can be incredibly powerful.
Social media is also useful for branding. If you introduce your product and brand and a potential customer knows you, then when they go on Google and look for a product later they will choose you as a brand that they know over one they don't.
While they are two of the most popular options, social media, and Google Ads aren't the only ad platforms available to ecommerce businesses. Online marketplaces often run their own ad platforms, targeting buyers on your specific platform.
Amazon ads are made specifically for the Amazon marketplace. They work similarly to Google Ads, as 'sponsored' items appear at the top of a buyers' search list for certain terms. The benefit here is that Amazon shoppers are typically ready to make a purchase. Therefore, your targeted ads reach those at the bottom of the funnel, and grab their attention over competitor products.
Amazon is a varied platform. Not only is it one of the most popular online marketplaces, with 197 million visitors each month, but it also offers a variety of services. For instance, many Amazon users are also a member of Prime Video, and Music, or use an Alexa device.
Amazon ads can extend further into the home, as the ad platform offers a variety of ad types depending on your budget and your target. Consider using Amazon Ads to reach your customers, at the point of sale.
Paid ads can help to reach your consumers across the web. Organic reach through social media and your website is effective but paid ads can help generate sales where there is competition for consumer attention.
Email Marketing
Email marketing for ecommerce is ideal for nurturing your existing customers. In the DTC space, returning customers can make up a considerable percentage of your sales. It's important not to forget about them. Marketers will talk about 'customer lifetime value' and 'cost of customer acquisition' a lot. Put simply, the cost of customer acquisition is how much it costs you in marketing to get a customer. Chances are, this price is fairly high and can really cut into your margins for their first purchase.
However, this is where customer lifetime value comes into play. You've spent a lot to get the customer but if you nurture them and get them to buy more, then your margin on the lifetime value of the customer will go up. Email marketing nurturing campaigns are critical in driving up the customer lifetime value and helping you get the best possible ROI on the marketing spend that generated that customer for you in the first place.
Your existing customers are also your best advocates, so it's critical to establish credibility and trust. Customer reviews and recommendations can drive sales. Where your brand doesn't connect with a consumer, the word of their friend or another customer may make the sale.
Consider offering returning discounts, deals, or other valuable exchanges for their interaction with your brand.
It's also important to continue nurturing your relationships with existing customers, just by keeping in touch. Gentle reminders about your brand and quality content serve as a way to keep your company front of mind. Ideally, when they're next ready to make a purchase, your brand should be their first thought.
Optimize your Website
Your website is the face of your ecommerce business and a valuable component of your ecommerce marketing strategy. Where your branding builds your reputation before the consumer makes a purchase, your website needs to attract at the point of purchase.
Firstly, your website needs to be clear and well-designed. This means that your product pages should include all the information needed to make a purchase and high-quality images. The purchase process should be as simple as possible for your consumers.
It should also be recognizable through your brand imaging and messaging. Your work to create brand recognition will go to waste if your website doesn't resonate with that brand image.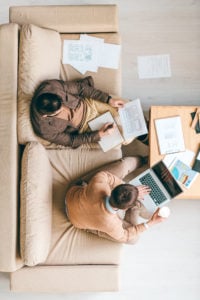 Effective optimization dictates your ranking on search engines. You need to identify what search terms your consumers are using to look for your products. A well-optimized website will rank for those search terms, and achieve better conversion rates, and sales.
There are a number of factors that contribute to a good SEO strategy. Keyword research and optimization are important. However, technical SEO has a considerable impact on your ranking.
Load speeds are a key factor in the ranking of a website. Google identifies websites that are performing efficiently and uses this metric to determine the search position.
Your ecommerce website, especially your product pages, needs to be indexed and crawlable. This means that Google can understand what is on your website, and rank accordingly to suit keywords.
A well-optimized website attracts customers that are searching for a product or solution, or even your specific brand. It's critical that your product offering appears first among your competitors.
Yardline's Marketing Expertise
At Yardline, we know the ecommerce space, and how challenging it can be to build an effective marketing strategy. Our partners provide fantastic marketing expertise and we'd be more than happy to introduce you to the right marketing solution for you.