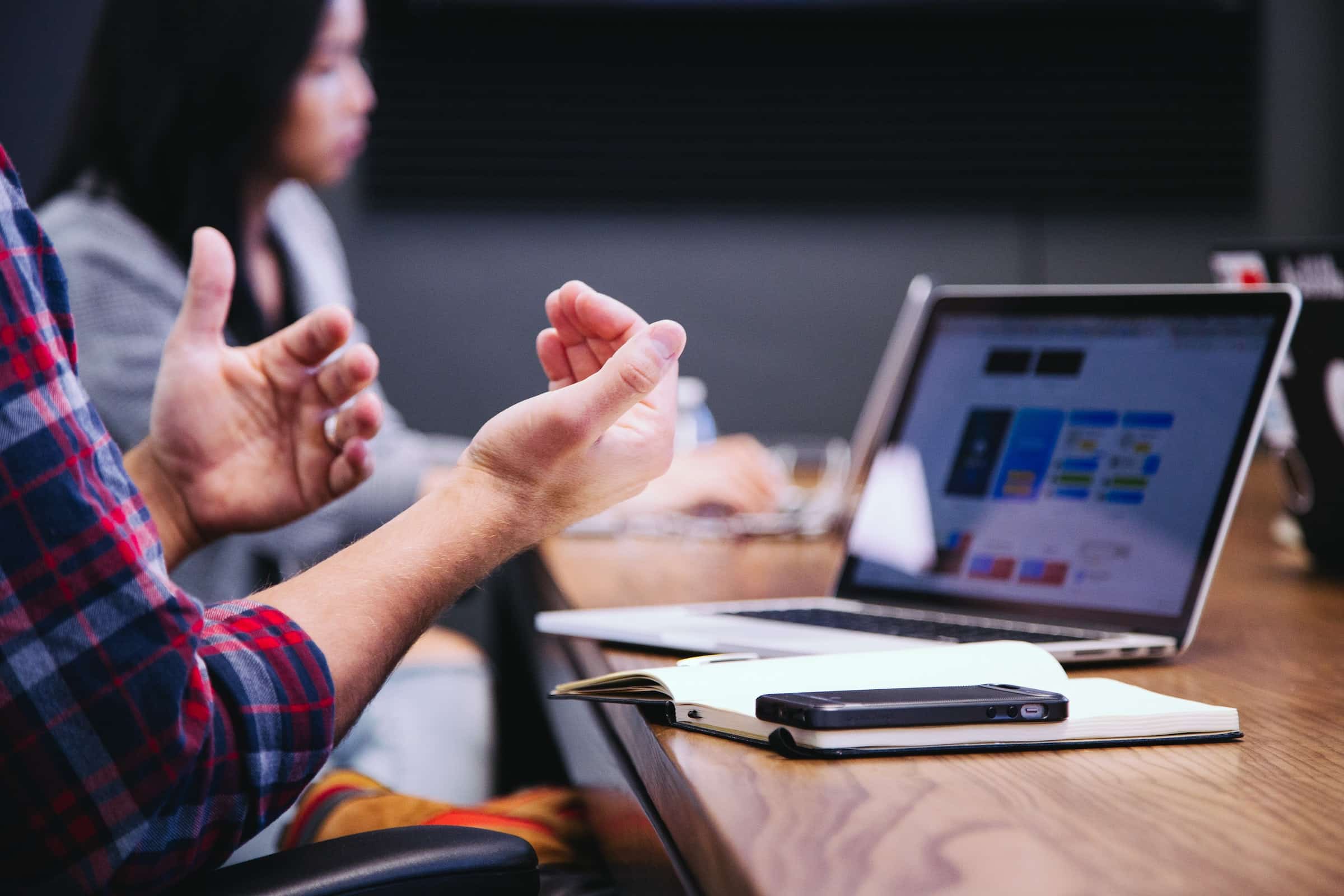 14 September

How E-Commerce Companies Free Up (and Effectively Spend) Capital On Marketing

In today's digital business world, marketing your e-commerce company can help you drive sales, effectively reach target audiences, and expand your store into untapped markets. However, the mass volume of marketing tools at our disposal can be both a blessing and a curse. When marketing strategies are misdirected or disorganized, it can be a wasteful venture for any business—both in terms of time and money.

That's why it's crucial to find the right marketing strategies that are both fruitful and cost-effective. Such strategies will fuel your business growth, churn a consistent profit, and help you not just survive, but thrive.

Since the e-commerce market is only growing, the options for marketing tactics are becoming limitless. With so many possibilities for businesses to promote, connect, and sell, e-commerce companies must learn how to free up capital where they can, and formulate a strategic plan to maximize their marketing spend.
Obtaining Access to Unrestricted Capital
Cash flow is the lifeline of any business. Unless you have direct access to funding, your company will have a hard time growing and scaling. While e-commerce assistance platforms like Shopify, Etsy, and Amazon offer greater access to online entrepreneurship, there are still many issues that plague new e-commerce sellers—primarily that of capital.
Among such a heavily saturated market like e-commerce, external funding can provide the much-needed capital to get your brand noticed.
Fortunately, companies like Yardline are helping e-commerce businesses access unrestricted funding to further their business needs. Using a simple online application process, companies can select the custom funding amount they need, ranging from $5,000 to $1 million, and connect with e-commerce experts who provide in-depth consultations and solutions for their business.
From there, businesses can further expand their inventory needs by using Manufactured to fund their inventory purchase orders. This allows companies to optimize and scale their supply chain process while capturing and benefiting from the additional inventory needed from the increased demand.
If there's one thing all e-commerce sellers can agree on, it's that the ability of e-commerce businesses to grow revenue without the hindrance of cash flow limitations is vital. Especially if you're a startup that is rapidly generating sales, the last thing you want is to not be able to cover upfront costs with suppliers, forcing you to turn down profitable sales and limit your potential for growth.
By obtaining open access to these types of necessary funding, e-commerce companies can effectively free up and spend capital to accomplish their goals—whether it's optimizing listings, enhancing visual content, improving vendor relationships, or fulfilling mass orders.
Directing Funding to Digital Content Marketing
Perhaps one of the easiest, most accessible, and cost-effective marketing tactics for any e-commerce business lies in creating engaging video content. Since the rapid development of social media, more and more companies are taking advantage of today's digital resources to promote their services and products, connect with loyal customers, and partner up with reliable businesses.
According to Nosto, the average consumer is six times more likely to buy a product from a product page that has some form of visual content. Furthermore, nearly 90% of marketers say that video content is responsible for an increase in traffic to their landing pages.
Popular platforms like YouTube, Instagram, and TikTok—where videos are the leading form of content—allow audiences to easily research brands and browse through products. As the prevalence of these social media platforms increases, the demand for more video content is only growing, with approximately 54% of consumers saying they want to see more video content from the businesses they support.
Video content creates a greater sense of trust between brands and customers. People don't want to put their time and money into a faceless online robot; they want to see the who, the why, and the what; video content can cover all three in a creative and visually appealing way.
While organic growth and traffic are always a benefit, using additional funding from an outside source to create a targeted marketing campaign can give your brand the extra boost it needs to stand out from the crowd. When a consumer can see visual proof of a strong brand identity, they're more likely to purchase a product and return as a regular buyer.
Nurturing the Consumer Base With Email Marketing
While some might deem email marketing obsolete, it's a necessary and effective way to nurture your existing consumer base. In 2019, the Wall Street Journal claimed email marketing was the "only guaranteed delivery option the Internet has left." And they're right.
Especially if you're just getting started, your first few customers are going to be the most valuable, so it's important not to forget about them. And while social media can be helpful, there's no guarantee that the content you post will grace their screens. With email marketing, each message lands at the top of their inbox, ensuring that no customer goes unnoticed.
Email marketing can also enhance your customer lifetime value (CLV) efforts.
At its core, CLV is the measurement of profit provided by the customer over their lifetime as a customer. Since returning customers make up a large percentage of your sales, specialized email campaigns can significantly drive CLV, which not only helps you achieve the best possible ROI on your marketing spend but also establishes a greater sense of trust and reliability between you and your valued customers.
Even for new customers, email marketing allows for targeted messaging. Since each customer is at a different buying cycle stage, email's can be tailored to where they are in their buying journey, helping them become more acquainted with your brand, improving cross-selling, or recommending other products they might enjoy—which will only motivate their desire to buy.
Optimize Marketing With External Funding
Building successful, cost-effective marketing strategies is a challenge. But when you have unlocked access to capital to fulfill your business needs, the process of growing your brand becomes more attainable.
With funding at your fingertips, you can utilize the best tools to develop wider-reaching marketing tactics that not just help you generate more sales, but establish your brand as a top-tier, credible e-commerce company.
About Yardline
Yardline enables e-commerce sellers and businesses to thrive in the marketplace economy. Using proprietary technologies, data science-backed tools and industry-leading expertise, Yardline helps sellers improve operations, increase profitability and promote business growth on platforms like Amazon, eBay, Etsy, and Shopify, while empowering marketplaces and other online platforms through its turnkey, embedded Capital-as-a-Service solution. Yardline Capital, a direct provider of growth capital under Yardline, provides access to flexible, non-dilutive growth capital of up to $1 million in as fast as one business day, helping e-commerce sellers on these platforms work smarter, grow faster, and live the entrepreneurial dream.
About Manufactured (MFD)
Founded in 2017, Manufactured helps companies source, finance and manage inventory across 20 industries and 25 countries. With over 45 years of experience, the company's goal is to simplify the manufacturing process, making it accessible to businesses of all sizes and industries. Companies can easily scale their manufacturing, lower their per unit cost, optimize their supply chain and reinvest capital away from inventory and back into customer acquisition – all within the MFD application. The MFD platform has helped customers produce over $100 million in goods with over 500 manufacturers globally with product distribution across 20 industries and in 25 countries. To learn more, visit www.manufactured.com.