What is Microlending and is it Worth it for Your Business?
Funding your e-commerce business can be challenging. It's difficult to know the best methods and approaches. The wrong choice can put the business, or personal finances, at risk.
Ultimately, any kind of financing has risks. Borrowing money has strict terms, and you often have to pay back much more than you borrowed originally. That's assuming that you can secure funding as an e-commerce business, or a person with poor credit.
Nevertheless, many e-commerce businesses look to secure bank loans, business loans, credit cards, or finance from other traditional financial institutions.
Modern microlending is an innovative approach to e-commerce funding. Investors lend small amounts (typically less than $50,000) to those that face financial challenges in business. They might be offered by one individual, or a pool of individuals, at a percentage of your required amount. So, is it worth trying to secure a microloan?
Peer-to-Peer Financing
Microlending is a variation of the peer-to-peer financing model. This type of financing allows individuals to seek out private loans for a multitude of reasons. They may not be able to secure finance from other institutions, or they might need to make a repayment on a student loan or consolidate other debts at lower interest rates.
Otherwise known as "social lending", peer-to-peer investors increase their return on their savings by investing in peer-to-peer lending. The borrowers might find more favorable rates in return, when compared to a bank, for example.
While microlending provides smaller amounts of cash than other methods of finance, this funding can provide the cash flow for those in financial difficulty to start or grow their businesses. However, interest rates are often high for those with poor credit.
Who uses Microlending?
Microlending was originally popular for entrepreneurs in third-world countries who were looking to start small businesses. The intention was to help these budding entrepreneurs with their innovative business ideas when they didn't have the funds to get started.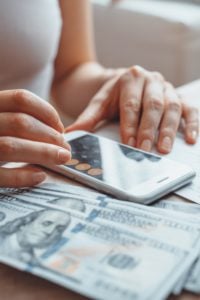 Microlending investors make a good return on investment, as opposed to keeping their funds in a savings account. They're also quite keen on the development of these businesses.
Microlending is still used for these humanitarian purposes. However, this financing model has since extended further, as people continue to struggle even in affluent areas. Banks often only lend larger amounts, and they won't lend to those with poor credit. These borrowers might seek a loan for a number of reasons, including business growth. However, no matter how good their business idea is, a bank won't even consider them.
Microloans are small loans suited to these smaller amounts. Interest rates may be higher in these cases, but borrowers are more likely to secure the funding. As an e-commerce business, you can make an application on a lending platform for a specified amount of money, and one investor, or a pool of investors, can fulfill your request.
Microlending Risks
The primary drawback to microloans is the high-interest rate. Interest rates on microloans are typically higher than a lot of other forms of finance and this drawback is especially applicable for those applying due to their poor credit history and credit score.
While you may be more likely to secure additional funding from a microloan, you do pay for that privilege. Ultimately, the investors/lenders need to benefit from the transaction, so interest rates need to appeal to them.
Therefore, it's critical to weigh up whether you can afford the repayments and the risk of default. You will pay back considerably more than you borrowed, which could impact your e-commerce business further down the line. Additionally, defaulting on payments impacts your credit just as much as any other loan.
Applying for a microloan can be a lengthy process, too. Microlenders, or peer-to-peer platforms, require you to submit a request for your cash. Ultimately, it's up to the investors to choose to finance you. There's no guarantee that a lender, or group of lenders, will take you on. Ideally, they will invest in your business based on potential, but an application is not a promise. If you need fast cash, this financing option might not be for you.
Finally, microloans are just that – micro. They're not made for large cash injections into your business. For many entrepreneurs, $50,000 or less in funding is simply a small cash injection to bridge a gap and not enough to scale a business.
Microlending Benefits
Traditional bank loans are notoriously difficult to secure for e-commerce businesses and small businesses. You need to make an impressive and clear case for your business, provide all necessary information, and, even then, there's no guarantee that the bank will appreciate your potential. This is especially true for e-commerce businesses, as banks don't fully understand the market. With banks, the alternative is to secure a private loan, which has risks of its own.
Microlenders are much more amenable to your business plans. They lend based on their interests in your future business, and take your sales revenue and business progress into account.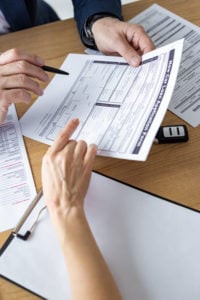 If you have been turned down by other lenders, microloan investors might be keener to provide the cash if they can see your business potential.
Depending on your lender, you might gain more than capital from your transaction. Some lenders like to provide advice or push for training. These resources may help you to learn more about your market or improve your skills as an e-commerce entrepreneur. They may also help you learn more about the best ways to invest your cash.
Finally, another benefit of microloans is that they typically don't require collateral. Traditional lenders often need to be secured against assets, and they may require that your business or personal assets serve as collateral. With this security, traditional lenders can offer larger amounts and lower interest rates. Microloans are unsecured loans, so there is less risk to your livelihood, but they can still impact your credit history and your credit report.
Microlending for E-Commerce Businesses
Whether microlending is worth it for your e-commerce business is entirely down to you and your business. What do you need financing for? If you need to bridge the gap between marketplace payments and supplier invoices, microloans could be a valuable source of funds.
For a scaling business, microloans may not provide enough capital to drive growth. Consider your current business status, and the amount of revenue you're making. You need to identify your goals for growth and a sum that helps you achieve your goals. Will a microloan cover your investment needs?
Microloans may be right for those with a poor financial history, but there are capital limitations. Ultimately, microlending avoids risking personal assets for your business and can provide up to $50,000. However, they do carry hefty repayments.
At Yardline, we understand the challenges that e-commerce businesses face with finance. It's difficult to find the funds you need to drive real growth. That's why we offer capital-as-a-service for e-commerce businesses. We can provide up to $1 million in growth capital to invest in your business. Our Seller Success Team will work with you to understand your goals, and advise where best to invest for maximum growth. Get in touch with us today to scale your e-commerce business.