Which is Better? Line of Credit vs Credit Card
Line of credit vs credit card. It's important to consider which type of revolving credit is right for your e-commerce business.
Credit cards are generally linked with the founder's personal credit for the first few years and after can have very high interest rates and strict repayment times. Ultimately, this impacts the founder's credit, which can be risky.
Lines of credit usually take the form of overdraft protection, which can be tricky for businesses to get. Also, the amount of credit on offer is limited. Businesses that need a cash injection typically need a larger sum than a line of credit can offer.
What is a Line of Credit?
A line of credit, also referred to as an overdraft, refers to a sum of money you borrow from a bank or other financial institution. Lines of credit are different from loans since they provide you with a specified amount of consistently available money, and it is attached to your bank account. When you spend more than your available balance, your account goes into your overdraft. You have the flexibility to repay immediately, or to make repayments over time. Once the amount is repaid, you are free to borrow from your line of credit again.
The process for approval is similar to a traditional bank loan or a personal line of credit as you are assessed based on credit history and ratings.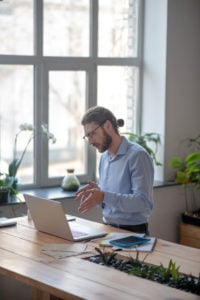 If the borrower demonstrates an ability to repay responsibly, the line of credit allowed to them is likely to be higher. At a later date, you can look to increase your line of credit, assuming you have used it responsibly.
For many people, a line of credit might be preferable, as the funds are always available. Meanwhile, a loan requires repayments, but only one amount is provided by the lender. Therefore, you are limited to a one-time business investment. As long as you repay your overdraft, you may use it again.
For many e-commerce companies, it may be a challenge to obtain an overdraft line of credit. If they are able to access this type of funding, it might be best for them to keep it for an emergency only due to the high cost of the borrowing and the relatively small amount you can borrow.
Lines of credit are useful as sources of capital to "bridge the gap" if payments come late, but are not able to help you invest to grow your business.
The Benefits of a Line of Credit
As mentioned above, lines of credit are great as a safety net if a business has a problem and needs a little cash to fill a hole.
In the long run, a line of credit will typically offer cheaper interest rates than many credit cards, along with much more flexible repayment plans. On top of this, with a line of credit, you can choose to borrow just the amount you need to avoid having to pay unnecessary interest, which is a risk with larger loans.
A line of credit is not only useful for "plugging holes" in an eCommerce business, but is also useful for rapid expansion. For example, if a supplier has a discount on a product for a limited time, using a line of credit allows you to purchase said goods at a lower price. This opportunity to increase profit margins can help drive further growth.
Line of Credit Challenges
A poor (or lacking) credit history will impact your ability to get a line of credit. If you do get approved, the amounts available are likely to be smaller than anticipated. Likewise, if you are approved and are unable to keep to the terms, you can find yourself and your business in serious trouble.
Additionally, a line of credit is typically a personal source of finance that puts your personal credit, as opposed to your business credit, at risk.
If you do not use your agreed line of credit to meet a specified frequency, some banks will charge maintenance fees. Ultimately, these fees result in an added interest that you likely did not account for upfront.
Finally, lines of credit are becoming harder to obtain. You either need to be a well-established business, or someone with an extremely good credit history. Also, some banks are no longer offering lines of credit, due to the risk they pose for the bank. Ultimately, borrowers can sit in their overdraft for as long as they want without paying the money back, leaving the bank out of pocket.
Business Credit Card
You can use a personal or business credit card to fund your eCommerce business. Generally, it's pretty easy to get a credit card and if you look around you can find them with great introductory APRs. However, there are challenges with this funding option as well.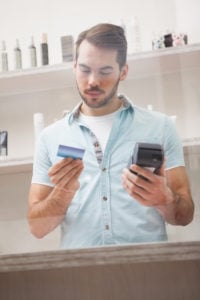 The interest rates on these credit cards will rise after the introductory period and a personal card can leave you with debt from the company.
If repayments are missed, interest can climb further and get out of control. It's best to make the largest repayment amount possible each month, to reduce the amount of added interest. If your repayments are too small, you will only be paying off the monthly interest, and not reducing the principal amount at all. One study showed that 42 percent of all cardholders have neglected at least one card payment, demonstrating how credit cards can easily lead to financial difficulties.
One main advantage a credit card has over a line of credit is the rewards for using the service and repaying on time. However, rewards on personal credit cards are far more common, so it's important to consider whether you're happy to risk your personal credit history for your investment. At Yardline, we offer growth capital because we feel that lines of credit and credit cards aren't sufficient to enable growth in the e-commerce space.
Yardline can provide your eCommerce business with up to $1 million in non-dilutive growth capital through a quick and easy application process. Funds can be used for anything from inventory purchase to new product lines, staff, marketing or branding.
We specialize in helping your eCommerce business grow by broadening your businesses scope for profit. On top of this, we provide you with expert advice and help on the best ways to use your capital advance to grow your eCommerce business. Our eCommerce experts can guide you through the operations of your business while opening your eyes to strategic opportunities for growth.