01 September

Amazon FBA vs Dropshipping: What's the Best Strategy?

If you are looking to launch or grow your ecommerce business, understanding the key differences in Amazon's FBA vs Dropshipping models is crucial.

As an entrepreneur in the ecommerce space, you need an inventory and fulfillment method that fits your growth goals. In this post, we'll look at Amazon FBA vs Dropshipping and 3PL models. What will allow your business to grow most effectively? The simple answer is that it depends, and it could likely be a combination of all three. But let's get into a little more detail to help you understand what's best for you.
Understanding Dropshipping
Dropshipping is a model wherein you sell goods to customers but do not source or store the stock. A dropshipping business owns the inventory, then packages and ships the products to the customer on your behalf.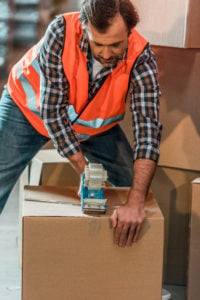 Because there's no upfront investment, dropshipping can be seen as a lower risk than Amazon's FBA. You won't have cash tied up in unsold stock, as you do not own the stock and can easily remove items from your catalog.
If you're selling on Amazon, whether you're looking at Amazon FBA vs Dropshipping, or another model, Amazon controls all of the data on their platform. And while you will have access to it, you will be building a business 100% on Amazon. You will want to build lists of customers to nurture and upsell separately.
What allows the dropshipping model to function is tiny profit margins, so don't expect huge returns on the products you shift. This also means you won't likely be able to offer any deals or discounts. All customer service and refunds will need to be handled by your own business as well. Sparse or poorly written product information can lead to disappointing items, and your brand will be at the mercy of any stock delays from suppliers your Dropshipper uses.
Understanding Amazon FBA
Amazon FBA is Fulfillment-by-Amazon, and their model has the seller source and ship their stock to an Amazon warehouse, and sell it through Amazon. FBA will then package and ship the items as well as deal with any returns, refunds, or customer service needs. Unlike Dropshipping, this model lets you grow your margins but it is only available for those selling on Amazon.
You will need a significant amount of capital available, however, both for the initial shipment of stock to the warehouse. You'll also need capital available to continually comply with Amazon's stock requirements.
However, you will have instant access to a far wider audience, thanks to Amazon's global reach, recognition, and customer trust. Using FBA is not the same as simply being listed as a seller on Amazon, which can be used in combination with dropshipping. However, it's important to note that with FBA, all customers ultimately belong to Amazon, and your business will be reliant on Amazon entirely. What's more, failure to manage stock effectively and things like negative customer reviews can impact your Amazon IPI score, which in turn will impact your Amazon FBA costs.
Amazon FBA vs Dropshipping – Key Differences
Work capital required
:
Amazon FBA requires a higher ongoing investment of capital, both to start with and in perpetuity.
Initial costs:
Initial costs are far higher with Amazon FBA vs Dropshipping, as you need to source and ship the stock yourself.
Profit margins
:
There's a possibility for far higher profits on Amazon FBA, and in contrast, you will have very small margins with Dropshipping.
Control

:
With Dropshipping, if you sell DTC (direct to consumer) you have control over your website and customer list, but your stock availability is less secure, and it's unlikely you'll be able to afford to offer discounts and promotions. If you sell with dropshipping on Amazon, you will be able to sell with the Prime badge and may miss out on business. With Amazon FBA, you own the stock and have more freedom with pricing, but strict regulations may mean you have to maintain high levels of stock at all times, taking a bite of your available capital.
Level of customer interface
:
As Amazon FBA handles all your customer service and returns, you will have more freedom to focus on marketing and branding your product. Dropshipping will still require you to be available for all customer inquiries and issues.
Amazon FBA vs Dropshipping – Questions to ask yourself
Amazon FBA
"Do I have the capital available to invest in Amazon FBA?"
Understand the cost of the initial shipment and any possible delays.
"If I go with FBA, can I keep my Amazon Inventory Performance Index (IPI) up?"
If you're unable to maintain stock levels of popular items, this could negatively impact your IPI.
"Will I be able to absorb the cost of money tied up in specific products in my inventory?"
Make sure the stock levels Amazon FBA requires you to maintain are feasible for your business.
Dropshipping
"Will my business be hampered by dropshipping's small profit margins?"
Consider how this will affect your business growth moving forward.
"Am I okay with entrusting my reputation (and Amazon reviews) to a 3rd party?"
Determine the level of impact potentially long shipping times will have on your brand.
"Am I ok with losing some control of my inventory?"
Losing control could impact your brand but this depends slightly on your USP and if potential delays would upset customers.
3PL Logistics Partners: A Logistics Partner
3PL (third-party logistics) partners offer outsourced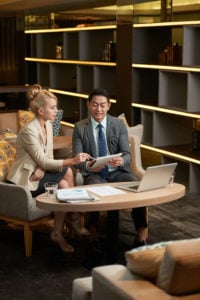 order fulfillment, warehousing, and inventory management. For ecommerce businesses, these offer a straightforward alternative to Amazon FBA and dropshipping models. As they work for you, you ultimately own all the stock, have more control over inventory, and get the final say on a lot more of the process.
But there are challenges here too: squeezed margins in particular and the fact that they won't be as fast as Amazon Fulfillment. Ultimately, 3PLs put the pressure back on your business, so you'll need to have strong contingency plans in place in case you hit any roadblocks with product orders.
The Best Approach For You
For new entrepreneurs, dropshipping is an ideal opportunity to grow their business without severe risk, whereas Amazon FBA offers scalability, a large audience, and Amazon's worldwide brand recognition. Ultimately when it comes to ecommerce fulfillment a mixture of Amazon FBA, 3PL Partners, and Dropshipping could be the right approach for you. This approach stops you from 'putting all your eggs in one basket' and limits risk.
No matter how you proceed: if you are launching a new logistics effort, you'll need capital to help you grow. At Yardline we offer capital advances as well as expertise to help you scale your business. Our vision is to be the one-stop-shop to help ambitious ecommerce businesses growth.