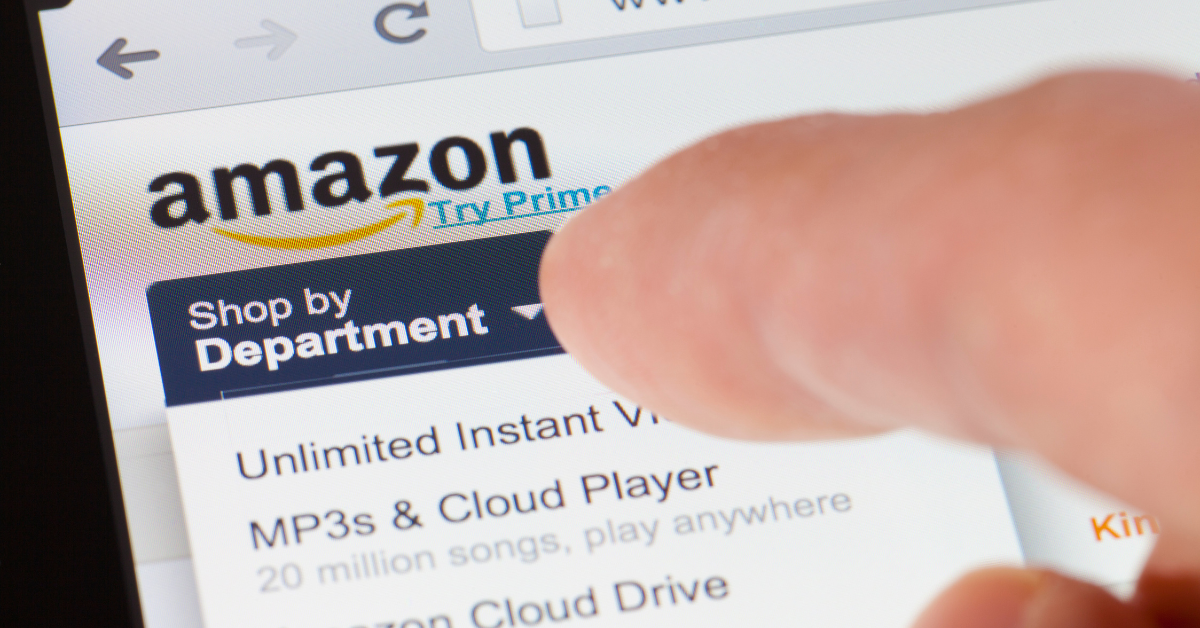 01 September

The Pros and Cons of Amazon Loans
Pros and Cons of Amazon Loans
Nothing is more frustrating as an online ecommerce business owner and seller than being held back from growing your business due to limited cash flow.
It's for this very reason that many online business owners turn to lenders and partners, like Amazon and Shopify, for financing.

By being an Amazon seller, business owners get access to an enormous marketplace to sell their wares, access to customers from all over the world, and a helping hand for storing and shipping your inventory. Plus, with the Amazon lending program, businesses now have a source of funding for their business growth.
However, that doesn't mean Amazon loans and Amazon's lending program is always the right solution for business owners. There are pros and cons to every decision and you should do your research in order to make the best decision for you and your business.

Let's explore the ins and outs of the Amazon seller lending program as well as additional financing options available to ecommerce business owners.

What is the Amazon lending program?
If you've been selling on Amazon for a while and your business is doing well, it's likely that you have received an offer from Amazon for small business Amazon loans.
Amazon started their small business loan program, Amazon Lending, in 2011 as a way to support the third party sellers on their site and grow available inventory for their customers.
Amazon knows it can be challenging for small businesses to secure a business loan and the application process can be time-consuming, complicated, and exhausting. Plus, ecommerce businesses don't operate like traditional brick and mortar companies and subsequently struggle to meet the collateral requirements that most traditional banks and lending institutions require.
What are Amazon Loans?
Amazon loans are short-term, invitation-only business loans to qualified sellers and amounts range from $1,000 to $750,000. These loans help with financing for Amazon sellers so they can purchase additional inventory to sell through the Amazon marketplace.
Amazon determines a seller's eligibility by referencing their sales history, inventory position and maintenance, and customer service performance metrics.

These invitations also include a range of repayments terms to choose from. Businesses have the opportunity to accept all or part of the offered amount and can choose the terms. Amazon's calculator then determines the interest based on the terms you choose, so you know exactly how much the loan will cost.

They then deposit the funds into your bank account, generally in one or two days, and you must use these Amazon lending funds to finance more inventory to be sold on the Amazon marketplace.
As these are short-term loans, Amazon lending payment terms are twelve months or less, with repayment terms of around four to six months. And unlike typical small business loans, Amazon deducts the payment from your sales on your Amazon Seller account.

If your Amazon sales don't cover the automatic payment, Amazon will deduct the outstanding amount from your bank account. And, if you can't pay back the loan according to its terms, Amazon has the ability to obtain your FBA inventory and sell it themselves in order to pay the remaining debt.

Many ecommerce businesses can benefit from Amazon loans, but it's also important to know there are some drawbacks, such as what you can use their financing for, to strongly consider before accepting the Amazon seller lending agreement.
Pros of Amazon Loans
Smooth application process: Amazon already has a seller's business information and does not require credit score, tax returns, time selling, or an outside financial profile. This means the business owner doesn't go through the long and tedious process of compiling their documentation and Amazon sends their offer for owners to accept, decline, or request changes on the invitation's portal.

Quick approval: Amazon FBA sellers are typically approved for their Amazon loans in as little as 24 hours.

Competitive interest rates: Compared to credit cards and many other small business loan interest rates, the interest rate for financing for Amazon sellers is competitive, and in many cases lower.

Fewer fees: Amazon loans do not require an origination fee or prepayment penalties. In fact, if you pay your Amazon early, you'll save on the loan in the long run.
Cons of Amazon Loans
Extremely limited use of funds: Many short-term loans can be used to fiance any aspect of your business such as bolstering payroll, updating equipment, mitigating cash flow issues, and more. However, the Amazon seller lending program stipulated that the loans can only be used toward building up or restocking inventory on products sole on Amazon.

High level of dependency on Amazon: Because these loans must be used to buy more inventory and repaid through the seller account, business owners are locked in to selling on Amazon and unable to diversify through other sales channels. Additionally, your Amazon sales numbers become much more important because you are required to pay off the loan exclusively with your Amazon sales.

High monthly payments: The repayment terms are shorter than regular business loans making the monthly payments higher and unsustainable for a business depending on the all-in borrowed amount.
Businesses' Inventory can be at risk: If a business defaults on their Amazon loan, Amazon has the right to claim and sell their inventory as collateral in order to recoup the costs.
Amazon Lending is not free money, and while it is an option for financing the growth of your business, it's not the only option available to you.
Yardline's Ecommerce Funding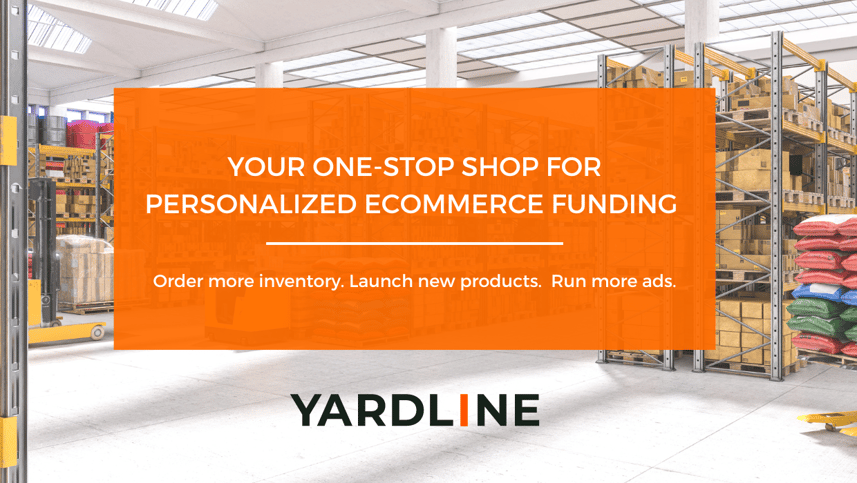 Yardline's ecommerce funding pairs ecommerce sellers with the best funding options available and offers small businesses instant access to the best rates and terms to meet their business funding needs.

You shouldn't have to jump through hoops to find funding for your business and succeed. When you apply for funding through Yardline you simply fill out a 30minute application to get access to every funding product an ecommerce seller could need in one place.
Yardline's funding options include:
Small ecommerce business loans

Revolving lines of credit

Revenue based financing

Personal and business credit cards

PO and invoice financing

Inventory financing

SBA Loans
Yardline offers rates as low as 7.49% APR and provides up to $20mm in funding. Apply now to receive funding in as fast as 24 hours. These funds are unrestricted, so you are able to use them for however you see fit.
If you're ready to order more inventory, launch new products, and run more ads with Yardline's extensive funding solutions, apply for funding today and watch your business grow.